1 billion
generated in sales pipeline
2 million
cold calls made
We create marketing strategies integrated with proven sales development programs to proactively reach your target business clients.
Build Awareness for your Solution
The new editor comes with a handful of default blocks such as paragraph, image, gallery, and more, to help you create better standard posts and pages.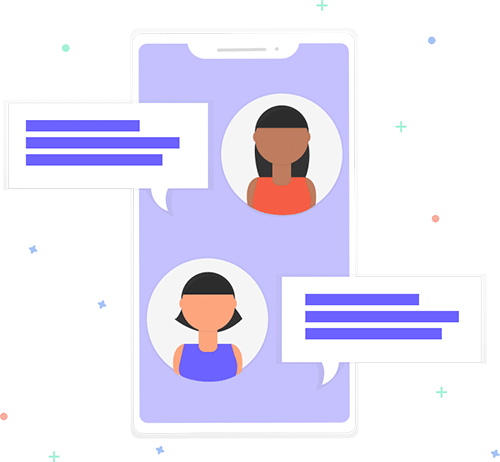 Engage your Ideal Target Clients
The new editor comes with a handful of default blocks such as paragraph, image, gallery, and more, to help you create better standard posts and pages.
Convert engagement into qualified sales meetings
The new editor comes with a handful of default blocks such as paragraph, image, gallery, and more, to help you create better standard posts and pages.
Our Amazing Clients:
Demand Generation Programs
We work exclusively with B2B Technology companies to execute demand generation programs.

With over 400 client programs under our belt, we have developed tried and tested programs to drive outpaced b2b growth marketing
We set sales meetings with speed and consistency.
Our clients want a consistent flow of highly qualified sales meetings added to the calendar of their internal sales teams. They know that when they have great conversations with their prospects, they will soon be clients.
Marketing Solutions for B2B Tech
Sales Development Services
SALES APPOINTMENT SETTING
Our B2B outbound lead age process includes directing top to bottom exploration, building ideal client profiles (ICPs) and purchaser personas (BPs), hand-picking leads, making customized content for a multichannel outreach, calling, messaging, following different KPI's, performing investigation, lastly starting from our very beginning once more.
That's right, our actual mark of this cycle is to set a B2B deals arrangement.
Gone are the days when salesmen were doing every bit. Presently, with our development of deals specialization, we like to isolate and overcome.
We take part in actively characterizing our objective. Our arrangement setting process begins with characterizing who you need to target. Track down our objective. Start our campaign to observe our leads who can result in qualified B2B appointments.
Research our objective. Prior to reaching a possible client, thereafter arrive at our objective. Our dynamic period of arrangement setting begins spotting the active lead and evolves until the set goal has been reached.
OUTBOUND PROSPECTING
Outbound prospecting is entirely based on the pursuit. A definitive objective is to bring possibilities into the business cycle and convert them into clients.
Our business development representatives track down new leads and prospects, sending cold messages and settling on ambitious decisions. They collaborate with advertising groups to qualify inbound leads and overcome any issues among deals and promoting.
Our Account Executives are generally considered the "deal makers." They center around interfacing with possibilities, making introductions, and leading demos (for B2B deals these demos likewise, by and large, incorporate a specialized presale asset). They answer prospect questions, handle any protests, and preferably close the deal.
LEAD QUALIFICATION
The leads are then taken care of into a lead capability system, where you can then pose a progression of qualifying inquiries to see if they're a decent or an indecent item fit.
From that point, the leads are partitioned into qualified and excluded leads. The certified leads are then taken care of into the deals interaction. Precluded leads are taken care of into a supporting arrangement, where they'll in a perfect world warm up to the item and make a buy later down the line.
Our representatives plunge further into the prerequisites and ideally show a client their benefits in collaboration. The choice stage is basic. Further, every one of the partners gets together to assess the choices as indicated by the characterized standards, and conclude which choices they like.
Digital Marketing Services
SALES FUNNEL DEVELOPMENT
We design and build a path for customers to take that leads them from interested prospect to schedules sales meeting.
EMAIL MARKETING
Thoughtfully planned email marketing programs can generate incredible interest and engagement for your business.
INBOUND MARKETING
Our team will create a multi-channel process to attract, engage, and convert prospects that are ready for a sales conversation.
PPC / Online Advertising
We turn business value propositions into engaging ads that convert into new customers when they are ready to buy.
SOCIAL MEDIA MANAGEMENT
A strong and active social media presence helps reach new customers, support existing customers, and brings credibility to you brand.
CONTENT MARKETING
An integrated content marketing program is fundamental to a successful marketing program for B2B companies. We create the strategy, schedule, and produce the content to drive business growth.
SEO
Search engine optimization is the art and science of driving highly targeted organic website traffic to a website. This traffic drives brand awareness, consideration, and ultimately conversion.
Multi-Channel Approach
Every business is different. There is never a one-size-fits-all approach, especially in the B2B Tech sector. By utilizing a multi-channel approach, we spread our marketing efforts into the areas that need it and can benefit from it the most.

The B2B tech industry is complex and competitive, you need an experienced agency that will work with you towards specific goals, and has expertise in a wide variety of marketing fields.

If you're considering developing and implementing integrated marketing campaigns that include events, direct mail, marketing automation, account-based marketing, and search engine optimization, ProSales Connection is that one to contact.
Bridging the gap between marketing and sales.
Our Sales Development team outbound prospects to targeted companies, as well as quickly and thoroughly responding to inbound leads to generate interest and ultimately secure a sales meeting for the sales team.
We Deliver.
Our clients choose to work with us because they know b2b tech marketing delivers real sales meetings that generate real sales pipeline… driving real and meaningful business growth. You can't afford not to at least learn more about how our process works.
"We increased the responsiveness of our lead program and helped focus the selling activity of our sales force to leads which were pre-qualified, drastically reducing pipeline overhead."

Roopa MisraSVP, Global Business Development
Ready to start?
Contact us today and let's set up a free consultation to evaluate your business
Want to learn more?
Explore our case studies or blog to learn more about how our services have helped propel hundreds of companies.